Androgenetic alopecia also known as female pattern baldness is a type of hair loss which causes women to lose their hair. It slows down growth phase and makes it longer for new hairs to begin growing. Women who experience female pattern baldness witness thinning, which ultimately affects volume. Women suffering from pattern baldness may observe a widening part, or maybe feel their hair to be less thick than they used to be. There can be several reasons for it but genetics is known to be a major factor in developing female pattern baldness. Also, it usually occurs in later age, but it can begin earlier as well.
Female hair loss is a common problem due to various reasons. It is important to diagnose properly before any sort of treatment. Dermatologist or specialist takes proper history, examination, laboratory tests and after getting all this information, makes a diagnosis. Medical hair restoration is a first priority where some kind of medicine is prescribed. However some cases do not respond with medicine and then surgical hair transplant is an ultimate solution.
Causes of female pattern baldness:
Following are some of the causes of female pattern baldness.
By and large, the main cause of female pattern baldness is genetic disorder. Many women have found to be inheriting genes for pattern baldness from any of their parents.  But, there are many other reasons for it as well. It may also develop due to any underlying condition which may affect the production of hormone androgen. Androgen, which is secreted by tumors of pituitary gland, plays a vital role in female pattern baldness.
It can also be caused by a certain illness, such as high fever, or severe infection.

It is also caused by Alopecia areata, which is a rare autoimmune disorder which makes the immune system attack  follicles, ultimately leading to patchy or complete loss.

Hair loss in women can sometimes also be triggered due to reaction to certain medications such as the ones that are used to treat cancer. But it is temporary, and usually starts to regrow once the medication is stopped.
Prevention:
Before moving on to treatments, let's have a look at prevention options.
Try to avoid treatments which can cause shedding, such as straightening, extinctions.

Diets enriched in proteins, vitamins and irons help develop immunity against female pattern baldness.

Wear a hat to avoid any sun damage.

Try not to brush when the hair is wet. Use combs or fingers as an alternative.
Treatment:
Following are some of the treatments practiced by dermatologists throughout the world in order to cure female pattern baldness.
Minoxidil: There are medicines which are used to treat hair loss, at the same time there are medicines which are used to prevent hair loss. Minoxidil belongs to the latter category. The medicine is a well known preventive measure. The lotion can be applied on the scalp and works by increasing blood flow, which subsequently nourishes follicles.
That being said, this medicine has little to no effect on hormonal processes. In addition to that, its benefits are temporary and you may start to lose your hair again, once you stop using it.
Side Effects:
Following are some of the side effects one can experience after using minoxidil.
Itching

Dryness

Redness

Unwanted growth, such as on cheeks etc
Finasteride: The drug comprises type II 5-alpha-reductase, which is the enzyme primarily responsible for converting testosterone into more potent androgen commonly known as DHT. The drug, when consumed, reduces the DHT levels by 60 percent, which in turn prevents the suspected follicles from being affected by hormones and makes them return to normal size. It is a long haul process and as observed, the drug more than often takes up to a year to show results.
Side effects:
Following are potential side effects caused by finasteride.
Headaches

Hot flashes

Decreased sex drive.
It works by removing excess fluid from the body. At the same time, it blocks androgen production, which helps hair to regrow in women. One should have regular blood pressure and electrolyte checkups, since this drug is known to cause disruption in electrolytes body count.
Like any other drug, this one also has its fair share of side effects which are.
Fatigue

Electrolytes imbalance

Tender breasts

Irregular menstruation
A surgical procedure, which is affordable, patches up follicular bald spots. It involves harvesting follicles from the back of the head and to transplant them to bald areas. The process involves removal of miniscule plugs of skin, which contains a few hairs and implanting them where the follicles are inactive. It is to keep in mind that even though the process does not require hospitalization, the process in itself is painful at times. There are many potential risks involved too such as bleeding, bruises, swelling and various kinds of infections, which the patient must take into account before going for it.
Laser hair regrowth treatment has proven to be quite effective in treating female pattern baldness. It reduces the follicle inflammation that inhibits growth. The process involves the stimulation of epidermal stem cells in the follicle and shifting the follicle back into its growth phase.
Massaging your scalp may increase circulation of blood in the area. This way, you can keep your follicles healthy.
There is a high probability that minor hair fall might be due to clogged pores present on the scalp. Designated medicated shampoos may help you clear the pores from dead skin cells, which ultimately help growing healthy hair.
Frequently Asked Questions 
Is it treatable female pattern baldness in Lahore Pakistan?
Yes, our clinic is treating women hair fall and baldness in Lahore Pakistan.
What is the cost of female pattern baldness treatment in Lahore Pakistan?
Medical female hair restoration cost range is 5000 to 25000 Rs while surgical restoration range is 75000 to 150,000 Pak Rupee. Those who want to get an expert opinion and estimate of price may send close up photos through WhatsApp +92-333-430-9999
People also search 
| | |
| --- | --- |
|  female pattern baldness in 20s | Is there any hope for female hair loss  |
|  female pattern hair loss success stories  | Female hair transplant surgery Lahore  |
| Women diffuse thinning  | Best specialist for female hair loss treatment in Lahore  |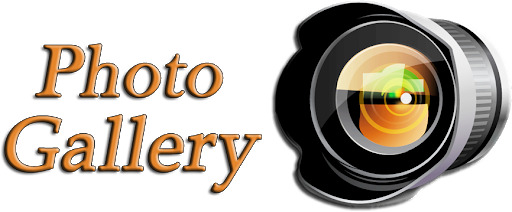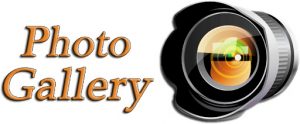 [contact-form-7 id="4185″ title="Contact form 1″]