Fue hair transplant Gujranwala patient | 2555 grafts | Dr. Ahmad Chaudhry
There are very few hair transplant clinics in Gujranwala and mostly run by technicians or inexperienced doctors as there is no qualified hair restoration surgeon in Gujranwala. Many people search on the internet and send us photos through email or WhatsApp for an expert opinion, number of grafts requirements and cost. After getting the photos our expert evaluates the baldness level and donor area and we inform every patient regarding cost and grafts requirement.
There are two types of techniques for baldness treatment in Gujranwala and these are FUT and FUE. However follicular unit extraction (FUE) is the latest and preferred technique as this technique does not involve any stitches and incision. There is minimal pain or discomfort in the FUE method.
Who can get a hair restoration procedure?
Any person who has visible hair loss or baldness can get this procedure. This procedure is equally good for male and female patients. Both genders can benefit from this cosmetic procedure.
How much does hair transplant cost in Gujranwala?
As there are no properly trained and qualified doctors in Gujranwala, the technician's clinic in this city charges 30,000 to 50,000 Pak Rupee. The price is less due to various reasons in this city
1-      The procedure is not performed by the hair technician and he is not a doctor
2-      These quacks are major source for Hepatitis B & C spread in Gujranwala
3-      As your procedure is not performed by a qualified doctor, you can get any sort of complication.
4-      Hence prices are less so that one can attract easily due to low cost
What is the Fue hair restoration procedure cost charge by the qualified surgeon?
Normally the price range is 60 to 70 Rs per graft charged by the qualified, Board-Certified surgeon in the big cities of Pakistan.
People also see:-  hybrid Fue 3040 grafts before and after results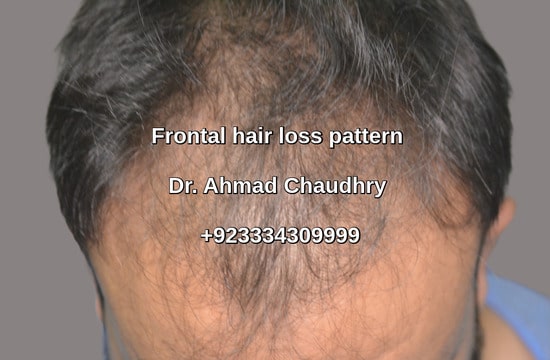 Ask from doctor | Write or WhatsApp | +92-333-430-9999
[contact-form-7 id="4564″ title="Contact form 1″]