PRP for hair loss treatment in Lahore Pakistan – is a technique often used in the medical field to stop shedding. The procedure is followed by a series of three basic steps. Initially, a blood sample is withdrawn from the patient's body and then in the next step it is kept in a test tube for long enough to be separated into its layers i.e. platelet poor plasma , platelet rich plasma and red blood cells. In the final step the layer enriched with plasma matter is extracted via syringe and then injected into the scalp of the patient in the areas with relatively lesser density. The effectiveness of this therapy is still doubted by health professionals in regard to regrowth as the treatment lacks authentic and experimental based research but there are several scientific theories which support this procedure. Nevertheless, it is assumed that injecting plasma into the scalp naturally enhances growth. PRP for hair loss treatment in Lahore Pakistan is performed for male as well as female patients. 
Case # 2 before after 2 sessions images are below 
Best PRP for hair loss in Lahore Pakistan
In order to test effectiveness of the procedure, a team of health professionals conducted an in depth analysis back in 2019 which was based on 11 different research papers which included more than 250 participants with this disorder. As a result, common studies found that the platelet rich plasma injection methodology actually reduced shedding and widened the surface area of hair on the scalp with enhanced density of hair growth. While proposing the conclusion of this research, they analyzed that the confined number of participants and substandard nature of research proved to be the restricting elements of their analysis.  In the similar year, another research was conducted on the same subject and this time the experiment involved more than 450 participants in total and the results proved to be in favor of the therapy. Still to provide a general conclusion, the researchers stated that since the analysts use various techniques to inject plasma in clinics with different atmospheres and other such factors, it would not be wrong to say that results of the technique differ as well.
The time period for which PRP for hair loss treatment in Lahore Pakistan lasts is not fixed and its effects vary from patient to patient and another important factor which is to be considered is that this  may bring your growth back but it doesn't eliminate the roots of elements in your body which cause hair fall in the first place and this is the reason that a patient may need to have several sessions in order to maintain density in the relevant area of scalp. The prescriptions of health professionals on how often a patient must go through Platelet rich plasma session depends on the subject patient's very own conditions and results based upon their initial sessions. Nevertheless, a generic time period recommended by health professionals is to take injections for every three to six months that too after the patient's shedding is already controlled.
PRP hair treatment cost in Lahore Pakistan 
Though PRP for hair loss seems to be an ultimate achievable solution to retain your growth and bring back the overall grace which hair gives, still this procedure comes with minor side effects as well. As the plasma injected into the patient's scalp is initially taken from his own blood so there are not any major risks expected but there is a chance for the patient to experience slight pain in the area where plasma has been injected or temporary bleeding from the relevant area, swelling, itching or even headache. Generally speaking, the results appear differently on different patients according to their personal health or body specifications. The cost  often varies from 10000 to 15000 Pak Rupee. 
People also read :- Best hair transplantation in Pakistan 
The PRP for hair loss treatment in Lahore Pakistan is assumed to be most effective on men who have become bald either as a result of gradual aging or any other natural reasons, women who have reached the age of menopause (end of menstrual cycle or simply periods) and people who begin to start thinning over a period of at least five years or even more to a point that their follicles or pores on skin from hair come out have simply become too narrow that any hair growth enhancing method won't prove to be helpful. This procedure does not show much promised results on people with thyroid diseases as their shedding is either due to the disease or the medicines that they intake. Moreover people with disease like cancer or bleeding disorders are also not good candidates for PRP hair loss treatment.
Frequently Asked Questions 
What is PRP? Is it helpful in treating hair loss and thinning of the scalp, or is it just a marketing gimmick by clinics/doctors?

Platelet rich plasma treatment is offered all over the world. It is not 100% successful as many patients did not get satisfactory results. The effectiveness is 60% and 40% failure rate. It is very effective to control hair fall & shedding. However, regrowth needs multiple sessions like 5 to 6 and the results last for a few months. You need one or two sessions for maintenance of the results. If the first procedure does not give you any improvement or result, no need to proceed for next sessions. However, still you want to take risk, proceed for second sessions and see no improvement after second treatment, stop it here and look for PRF, stem cells or think about taking Finasteride ( read side effects before use). 
Where can I get PRP for hair loss treatment in Lahore Pakistan at low price?
You can get platelet rich plasma from our clinic at low and an affordable price. To get an appointment you may call or WhatsApp +92-333-430-9999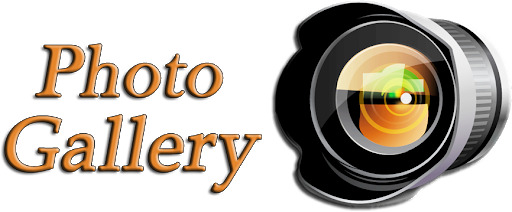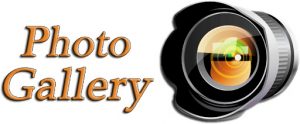 Want to control hair fall & regrowth | Write us or WhatsApp | +92-333-430-9999